Brands
The Leaders of Design & Innovation
Meet the companies that we call partners. They form the foundation of our product specifications thanks in part to their best-in-class performance, breadth of product offering and ongoing technological innovation.
Blindtek Designer Systems has evolved from a sophisticated retail business in Scarsdale, NY in 1983 to a nationally recognized specialty fabricator of interior and exterior shading systems that we produce in our new, modern facility in Westchester using the latest technologically advanced European cutting and welding equipment. BDS provides a full range of services for our upscale designers, architects, home automation companies, and general contractors.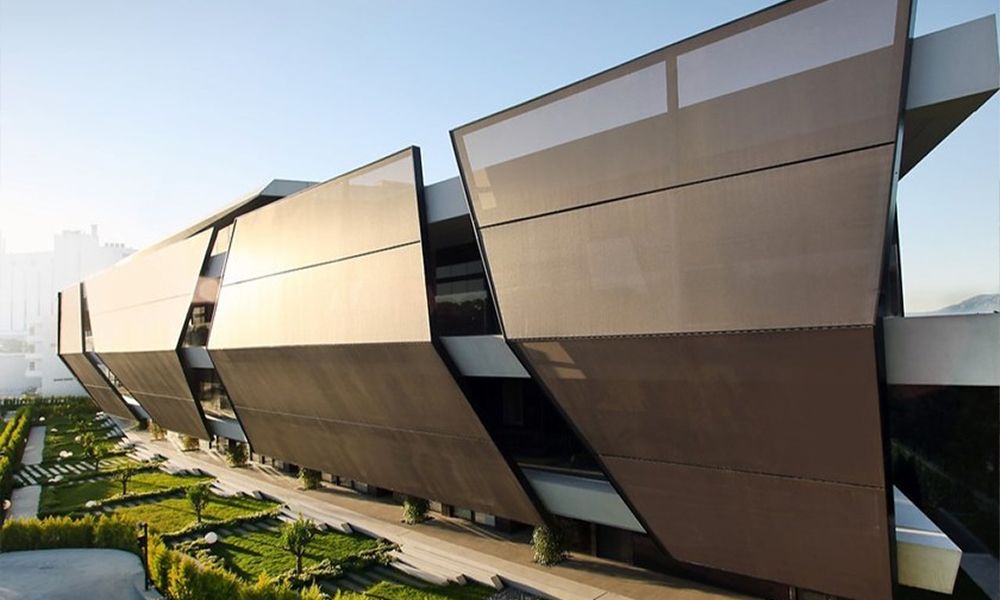 When French-based Serge Ferrari was founded in 1973, its primary focus was on building composite materials for technical applications. As pioneers in fabrication through their proprietary Précontraint technology, Serge Ferrari has expanded its expertise to a wide range of industries in more than 80 countries. Although the company is known for their work in modular structures, acoustic solutions, upholstery and even inflatable crafts, it's their work in solar protection that makes them an industry reference. Using high-quality Soltis mesh fabric, their indoor blinds protect spaces from glare while boosting energy efficiency and indoor air quality.
Outdoor shades
, vertical blinds and awnings showcase the same Soltis fabric to reduce up to 96 percent of heat while staying resistant to rain, UV-rays and extreme weather conditions. Soltis' specialized anti-dust surface is also resistant to mold and is easy to clean.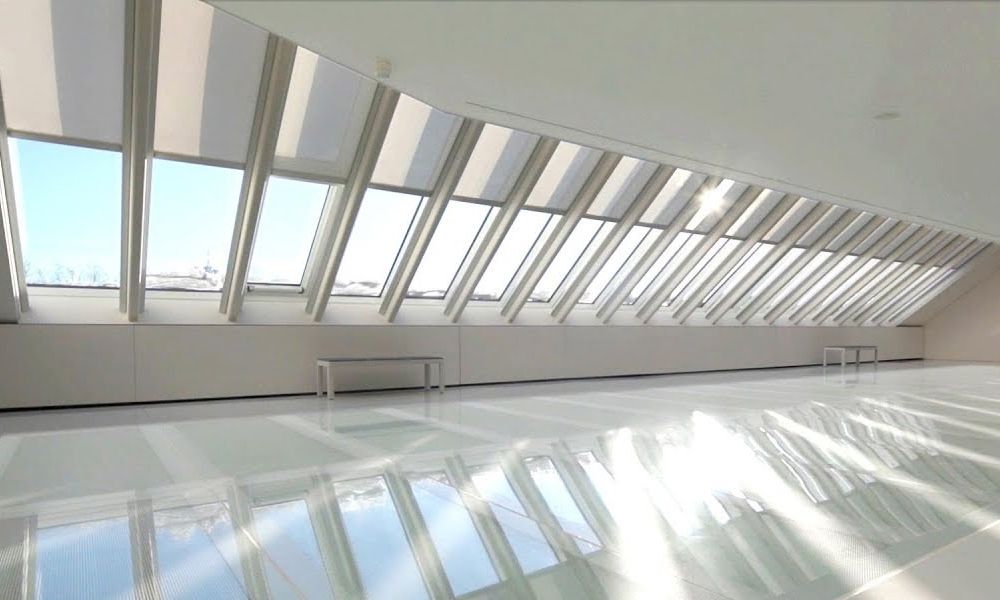 Since 1981, Guthrie Douglas has been committed to creating high-quality, technical shading systems for extraordinary spaces. A stickler for detail and design, the Warwick, England-based company combines building physics modeling and mechanical and electrical engineering to create shading systems for glass roofs and atria, skylights, internal and external façades, outdoor spaces and other bespoke applications. Blinds and shades for all environments can be designed for a variety of configurations, including curved treatments, blinds that deploy on an angle and even shaped blinds in the form of triangles and trapezoids. Enjoy a vast selection of reliable materials, vivid colors and control options to suit any building design.
Enjoy unprecedented sun control in your New York home or business with Louvretec's extensive product line featuring opening roofs, sun louvres, shutter systems, screens, outdoor blinds and more. Established in New Zealand in 1995 with just one opening roof and airfoil louvre in its repertoire, Louvretec now features seven opening roof styles and 23 sun louvre solutions. Not only do Louvretec solutions allow for more functional spaces by managing sun, weather and wind, but they add privacy, style and luxury to any property. Each product is backed by extensive research, development and testing. Realize the full potential of Louvretec's shading solutions through their world-class 3D digital software that lets you visualize what their models look like in your space. Transform your outdoor spaces with a custom Louvretec Room. It features an opening roof for overhead shelter, outdoor shades to reduce glare, frameless sliding glass doors and even premium-grade lighting and heating solutions that let you enjoy the room well after the sun sets.
Renson has been creating healthy and comfortable living spaces since 1909. Known as the European trendsetter in the field of natural ventilation, solar shading and outdoor products, Renson manufactures high-grade and customized patio and terrace covers, carports, fabric sunscreens and façade elements for luxury homes and businesses. Every product is tested in the most extreme weather conditions, which enables Belgium-based Renson to provide their customers with guaranteed optimal quality. The possibilities are endless with modular product designs and countless integration options for a fully customized outdoor environment. Choose from several durable materials, add lighting and heating accessories and command your coverings and carports by remote control or mobile app.
Download A Catalogue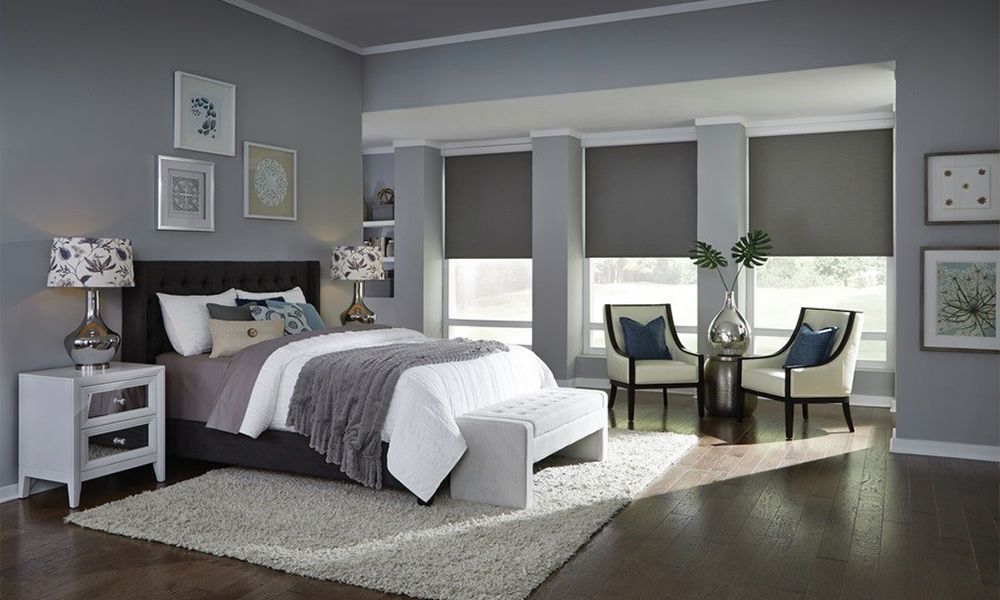 Inventors of the solid-state dimmer in 1959 and now holders of 2,700 worldwide patents, Lutron has expanded their product offering to more than 15,000 products. Lutron makes it possible to craft the perfect atmosphere at home or in the workplace to complement your day-to-night activities with personalized lighting and shading control for enhanced comfort and productivity. Recall your favorite settings from a master keypad or remote to easily transform your environment with just a tap or set your lights and shades to adjust on their own so you can focus on the activity at hand. From the workplace to the home, Lutron shades provide sophisticated solutions for custom lighting and shading that operate seamlessly at your command.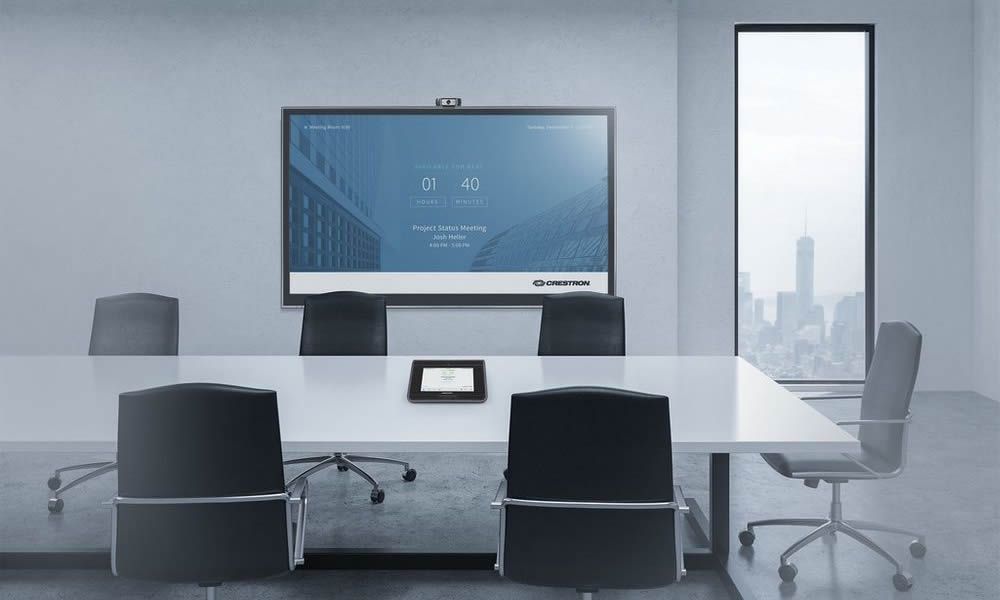 Bring your smart home dreams to fruition with one-touch control of your entire estate from an intuitive touch panel, custom-engraved keypad, smartphone or by voice activation. Crestron automation and control reveals your home or business' true potential with programmed scenes that instantly adjust your lights, shades, thermostat, audiovisual electronics, security system and more—all at the lift of a finger. Custom-tailored for any home, workplace and lifestyle, Crestron is truly the pinnacle of invisible comfort and convenience and takes pride in designing and manufacturing their products in America.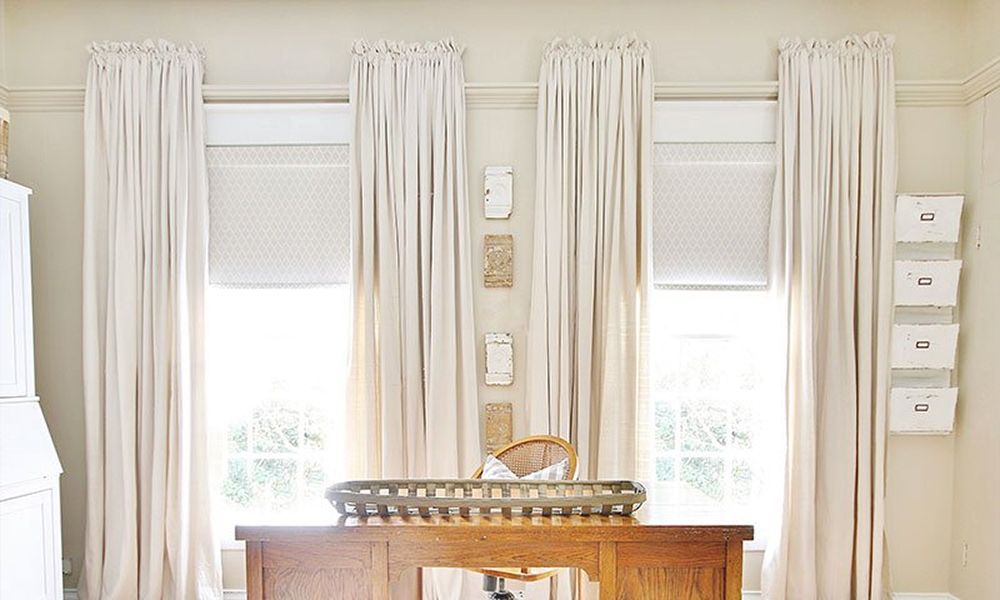 For more than 50 years, French shading company Somfy has provided the highest quality motors and controls for smart home and commercial shading solutions. Somfy began its story in 1969 when it developed the first shutter motor that ended the traditional crank handle and ushered in electric roller shutters, screens, awnings and blinds. Today, Somfy offers a wide selection of custom
smart shading solutions
, from indoor blinds and curtains to outdoor awnings, pergolas and screens. Command all your treatments by mobile app, voice assistant, hand-held remote or via sensor controls. Somfy even offers quality motors and remote control solutions for projector screens! While headquarters reside in New Jersey, all Somfy blinds are designed and manufactured in southeastern France by teams trained in the latest technologies.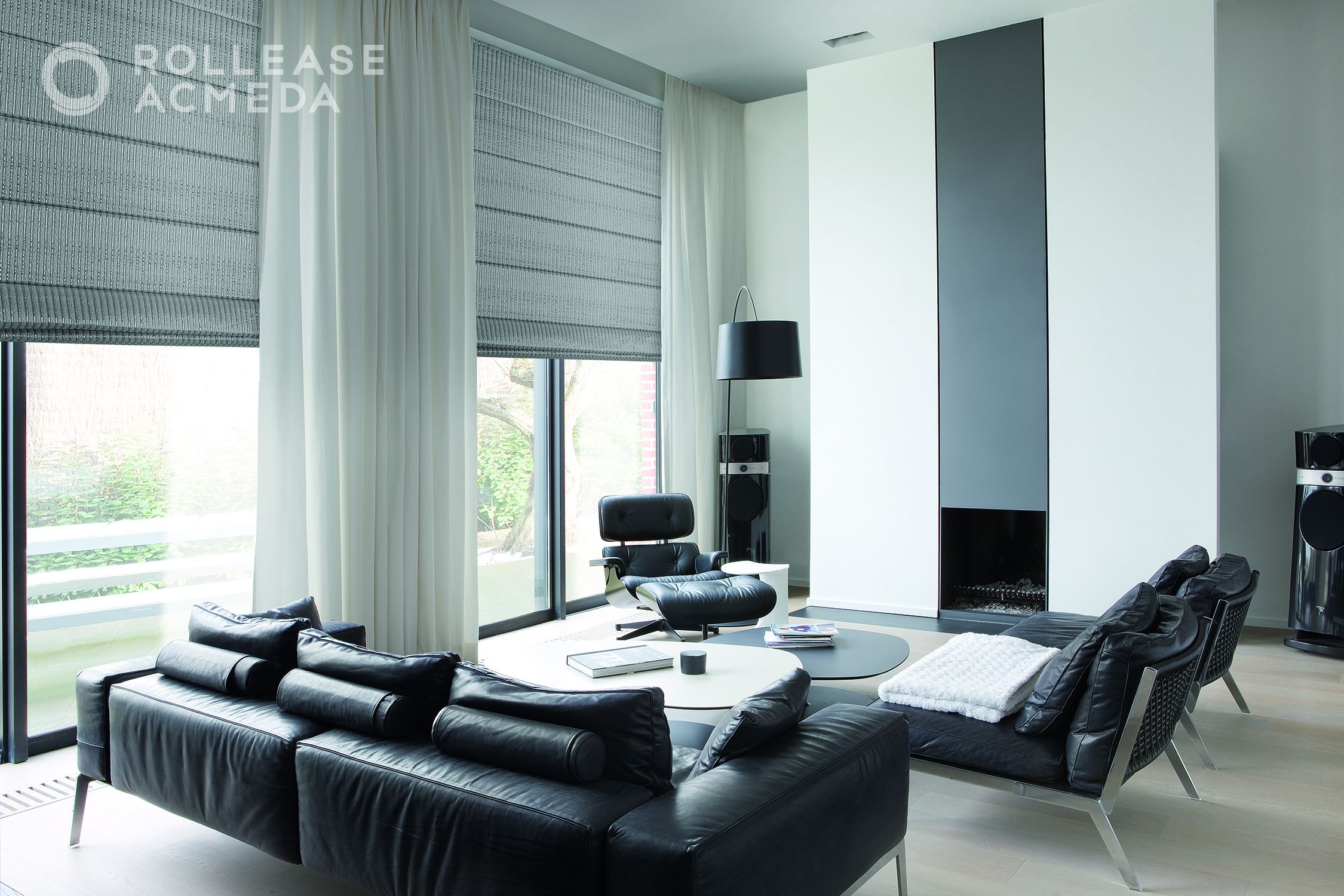 Rollease Acmeda innovates, designs and manufactures window covering hardware, automated shades and machinery for commercial and residential spaces. Founded in 1980, Rollease Acmeda has consistently been on the cutting edge of design, development and distribution within the window covering industry, utilizing emerging technologies to work exclusively on product improvements, innovative creations and new product development to meet unique client needs. Rollease Acmeda strives to provide comfort, safety and energy savings with their manual and motorized shading solutions, including roller shades, outdoor shades, awnings, curtains and vertical and venetian systems that come available in a variety of textiles and colors. The team at Rollease Acmeda spans worldwide from the US to Australia and Europe and is headquartered in Stamford, Connecticut.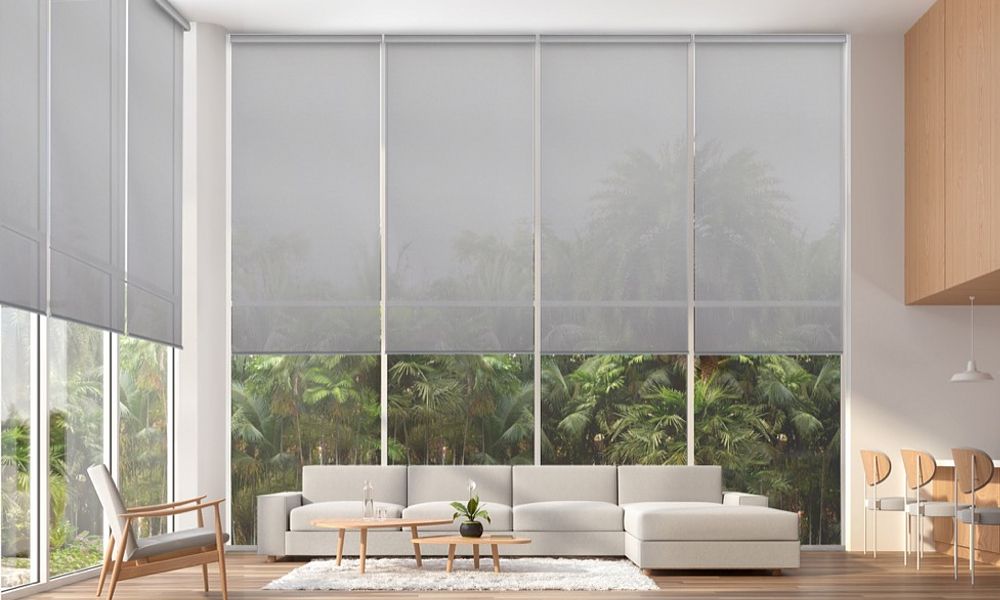 Innovation is at the heart of Mermet's approach to window coverings with a focus on high-performance sustainable solutions for wide-ranging applications. Over the last four decades, Mermet's mission has been to offer shading options that enhance solar protection and boast energy savings, durability, style and comfort. Non-PVC sustainable fabric collections offer a minimum environmental impact, privacy lines feature no view-through and top-quality fabrics reflect high levels of solar energy throughout the day. Naturally boost your décor with decorative options featuring unique colors, weaves and textures. Opt for these cutting-edge fabrics when adding roller shades, Roman shades or awnings to your space. Since it was founded in South Carolina in 1976, Mermet's high-end fabrics have been installed in ballets, schools, breweries and luxury homes throughout the world.
Since its inauspicious beginnings in Tuscaloosa, Alabama in 1952 as a weaver of aluminum insect screenings, Phifer is now the world's leading producer of aluminum and fiberglass insect screening products. The company has expanded its weaving expertise to a diverse range of products for interior and exterior sun control applications. Outdoor products include pool and patio screens, door screens, cushion and pillow fabrics and furniture fabrics. All exterior sun control products are specially designed to protect from UV rays and insects and are GREENGUARD certified for meeting rigorous low-emission standards. Their SheerWeave line offers additional options for managing sunlight indoors through the use of roller shades, Roman shades or panel track systems. These fabrics come in multiple variations depending on your priority—environment impact, acoustics or maintenance.
Start Your Journey to Smarter Living
Connect with us to learn more about how these industry-leading brands work together to create your dream smart home or business.